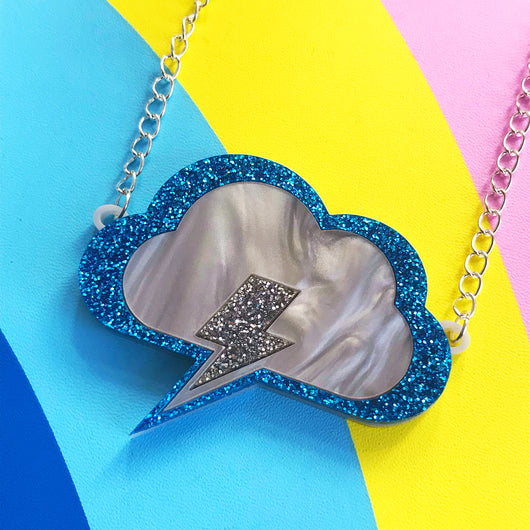 Thunderbolt Acrylic Necklace with Edge
Regular price £25.00 Sale
Thunderbolt and lightning are no longer very, very frightening…more interesting and exciting and a bit sparkly too! This Perspex acrylic cloud necklace measures 71x54mm. 
£25
Little Pig design and make your quirky jewellery using Perspex Acrylic. Each piece is laser cut and handmade with love.
Please note that for the stunning pearl section of this necklace, the Perspex is hand mixed and cast so each pattern is unique. Any little drops of colour are part of the mix and not flaws in the material.